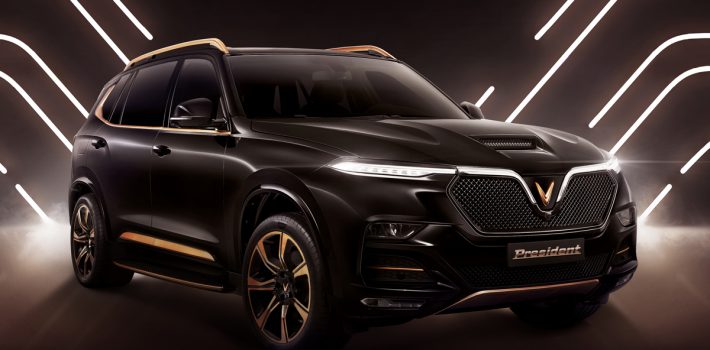 Vietnamese automaker VinFast has launched a luxury SUV, the VinFast President, to take on global brands like Lexus and Mercedes.
To cost VND4.6 billion ($198,200), the seven-seater looks similar to VinFast's first SUV, the Lux SA2.0, but with more advanced technologies and frills like massage and heated seats.
Its 420HP V8 engine could go from zero to 100 kilometers per hour in 6.8 seconds and offers a top speed of nearly 300 kph.
VinFast will produce only 500 units and sell them exclusively in Vietnam. The first 100 customers will get a 17 percent discount on the price.
In its segment, the VinFast President costs 45 percent lower than the Lexus LX 570 and 33 percent lower than the BMW X7.
Industry insiders admitted it lacks some premium features often seen in luxury cars such as captain's chairs, TV screens and a high-end sound system.
The V8 engine of VinFast President. Photo courtesy of VinFast.
The vehicle signifies the ambition of VinFast, a unit of Vietnam's largest conglomerate, Vingroup, to enter all segments of the auto market after bringing out its first vehicle in July last year.
Its other offerings are the VinFast Fadil hatchback, Lux A2.0 sedan and Lux SA2.0 SUV.
The company sold 5,124 cars in the first quarter of this year to rank fifth in sales behind Hyundai, Toyota, Kia, and Honda.