Our Fleet
Choose from a wide selection of cars ranging from Ordinary cars to Luxury cars , we have every type of car available to meet your needs.
Vietnam private car rental
Xe Car Vietnam is a major tourist/ business taxi service provider in Vietnam, fully committed to providing you with highest level of service. Safety, punctuality, and professionalism are the core values that we adhere to.
It would be our great pleasure to provide you with our excellent service. Let Xe Car Vietnam welcome you to Vietnam.
Learn More
Latest News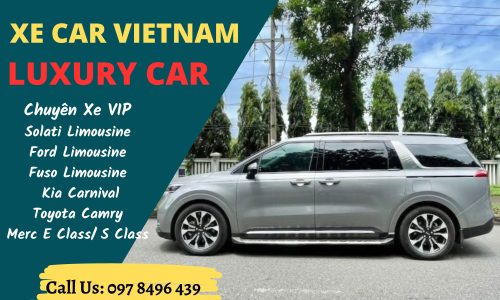 Welcome to Xe Car Vietnam, where we bring you the latest updates on luxury travel options. In a bustling and dynamic country like Vietnam, having a reliable means of transportation is crucial for both locals and expatriates alike. Whether you're a business traveler or a resident looking for flexibility and convenience, XeCarVietnam is here to provide