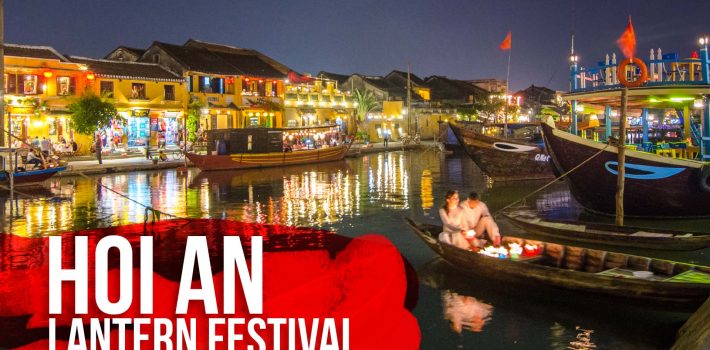 Coming to Hoi An tourism, visitors on Hoi An Eco Tour will be able to see firsthand the colorful life of this place with the beliefs, cultural festivals or special customs. Because of the unique features, Hoi An has become an indispensable destination for domestic and foreign visitors. Join with Vietnam …. to discover have your own travel experience.
Hoi An is a popular small town known as "Hoi An Ancient Town". Located in the downstream Bon River, this is one of the highlights of Central Vietnam. With its simple folk beauty, poetic and gentle charm in ancient space, Hoi An ancient town is as a unique painting between modern life. Come to Hoi An, you can choose for yourself a Hoi An hotel near the Old Quarter and immerse yourself in the ancient space with traditional architecture and rich culture and traditional villages. Not only that, this place holds many non-material values that are recognized by UNESCO.
Overview of Hoi An
Where is Hoi An located?
Hoi An is a tourist city of Quang Nam – a central province of Vietnam. Located in the central area along the north-south axis, this is the crossroads of cultural nuances between the two regions, this contributes unique and rich cultural identity to Quang Nam in general as well as the ancient town of Hoi An in particular. Through two long-term anti-French and anti-American resistance of Vietnamese people, Hoi An was fortunately not devastated and affected by massive urbanization in the late 20th century. From the 1980s, The architectural and cultural values of Hoi An ancient town have been gradually attractive scholars and tourists, making it become one of the most captivating tourist destinations in Vietnam.
Climate
The land of Quang Nam, as well as Hoi An, is in the tropical climate, so there are only two seasons including dry season from February to August and the rainy season from September to January next year. As the rainy season often coincides with the storm season, Hoi An will have serious influences.  If tourists want to visit Hoi An tourism should go from February to April every year because the weather is quite pleasant, with little rain, and the process of sightseeing will not be interrupted.
Transportation
Quang Nam does not have any airports so if you are travelling by plane you can land at the nearest airport in Danang, only 30 km from Hoi An. To save time and travel costs, you should book tickets in advance 3-6 months.
Apart from plane means, travelers can travel by train from Hanoi or Sai Gon by the North-South railway line with the ticket price ranging from VND 400,000 to VND 1.2 million. However, travel time by this means is quite long, it takes 14 to 20 hours, causing much fatigue. Similarly, you can go by passenger car with the ticket price from about 400,000 to 500,000.
* Note: To get to Hoi An, tourists on Eco Tour in Hoi An will often have to take buses, taxis to go from the transfer point to the resort Da Nang. You can also choose Hoi An hotels near the bus station for an easy visit.
Where to stay when traveling in Hoi An?
Cua Dai Beach Hotel: Quietly located, next to Cua Dai beach and only 5 km from the ancient town of Hoi An, you will be very convenient to travel and enjoy the scenery. Along with the most complete and comfortable service, Cua Dai Beach Hotel guarantees to provide the most comfortable experience.
Riverside Pottery Village Homestay: The simple but delicate space, affordable price, and careful service are special features Riverside Pottery Village Homestay has to offer. You will be satisfied when living in a space among idyllic village but still experience the service thoughtful.
Botanic Garden Villa: Situated on a beautiful valley in the tourist city of Hoi An, Botanic Garden Homestay is a very friendly and green space, an ideal resting place for travelers with fresh air and landscapes surrounded by green trees like a beautiful tropical garden. The hotel is beautifully designed garden villa style with 4 spacious rooms, airy with full amenities in daily life.
Mercure Hoi An Royal: Located in the heart of Hoi An, the Mercure Hoi An Royal has an ideal location, convenient for Vietnam Private Tour tourists traveling within the city. This is a green architecture located in the heart of Old Town. With nice views of the blue swimming pool and convenient services, Mercure Hoi An Royal is a great place to stay in your amazing trip.
In addition, To enjoy the most beautiful sightseeings in Vietnam by your eyes, you can see some itineraries below Halong Bay Cruises – Hanoi Tour – Vietnam Tours – Sapa Tours – Package Tours or book a private car to discover where ever you want to enjoy the Vietnamese taste.