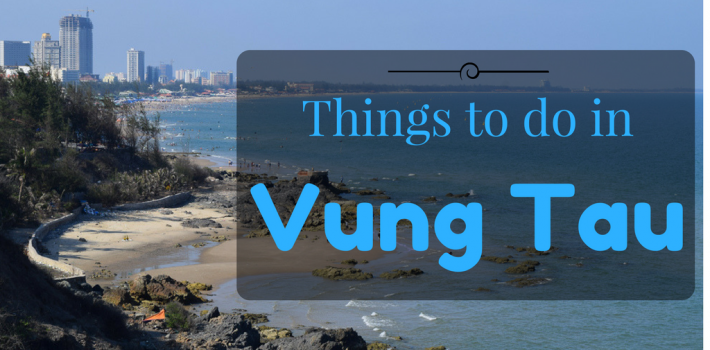 Private Car to Vung Tau Beach Excursion from Ho Chi Minh City
Vung Tau is one of the most popular seaside resorts in Viet Nam with golden sandy beaches and transparent warm blue waters all year round. Vung Tau also offers some of the best seafood in the country; therefore, we will enjoy a seafood lunch at a beautiful local restaurant. Our next stop is a visit to the 32 meter high Statue of Jesus that sits atop of a small mountain overlooking the sea (The Nui Nho). Finally, we will end our sightseeing tour at a popular Buddhist Temple before heading back to Ho Chi Minh City.
Visit the coastal communities of Vung Tau on a day trip that shows you the historic sites and vivid scenery to be found around the city. With a private car in Ho Chi Minh, you can make the most of your journey in southern Vietnam.
You're picked up in the early morning for a ride from your hotel that gets the outing started. Head out from Ho Chi Minh City, past the rubber and cashew nut plantations and rice fields that cover the landscape, and make a stop at the Nha Lon temple on Long Son Island.
A three-hour drive will take you to Vung Tau where you can relax and enjoy some fun under the sun!
Call us on (+84) 978 496 439 to book your vehicle, letting us know the date, time and destination. Xecarvietnam offers quality service at reasonable prices, providing efficient, punctual customized transport solutions every day of the year and at any time of the day.
We consistently deliver quality cars ahead of good, at a price I'm sure you will find competitive.
Our car will come and take you to your places safe and sound. QUALITY GUARANTY, NO EXTRA COSTS – Private car rental included: Toll fee, Driver, Petrol & gas – the listed price is all that you need to pay, a small deed to remember Vietnam by 🙂
In addition, To enjoy the most beautiful sightseeings in Vietnam by your eyes, you can see some itineraries below Halong Bay Cruises – Hanoi Tour – Vietnam Tours – Sapa Tours – Package Tours or book a private car to discover where ever you want to enjoy the Vietnamese taste.