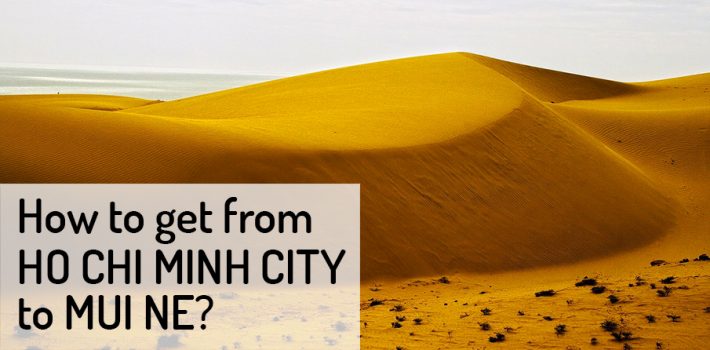 Mui Ne and Phan Thiet attractions range from stunning beaches, tropical forest and sand dunes to traditional villages, fishing harbour and ancient structures such as the Po Shanu Cham Towers and Van Thuy Tu Temple. Must-visits include the iconic Red and White Sand Dunes, which offer a fun-filled day of riding ATVs and sliding down the slopes on plastic sleds while Fairy Stream is a photography and hiking hotspot thanks to its dramatic landscape of white and red sand dunes, verdant trees, colourful flowers, and coconut palms. Offering ample opportunities for visitors to explore throughout their holiday, Mui Ne is also ideal for travellers looking to escape the bustling cities of Saigon and Hanoi as it's easily accessible within a four-hour taxi ride from Tan Son Nhat International Airport.
Things to do in Mui Ne
Quad Bike Across the White Sand Dunes
Take a ride on the Mui Ne sand dunes for a thrilling spin through the sand, up and down hills and along the edges of big drops. You always have the option of walking but a quad bike will get you to the top of those huge sand dunes and that you'll spot and want to go to the top of.
Try Kite Surfing or Wind Surfing
When it comes to Mui Ne activities kite surfing or wind surfing are on the top of the list. Get adventurous and give either a go as both are widely popular in Mui Ne as it is one of the top spots in Asia to practice the sports. There are many Mui Ne kitesurfing schools for every level at competitive prices.
Wander Through the Fairy Stream
Kick off your shoes and walk through the crystal clear, ankle deep water of the Fairy Stream. It may seem like a tourist trap but this is one of the best Mui Ne attractions. It is actually quite quiet so you can enjoy taking in the scenery of the limestone formations around you. The colours mixed together of brown, red and yellow make for Instagram-worthy pictures and there is a small waterfall at the very end.
Ride Down the Red Sand Dunes
Guaranteed you will be offered a plastic sled upon your arrival at the red sand dunes by women and children. If you're seeking a bit of adrenaline it will be a fun ride down the slopes of sand. Or you can choose to stroll through the sand and see the beautiful views.
Find a Beach to Yourself
The main beach, Mui Ne Beach, will be busy in the morning from the kite and wind surfers but is quiet in the late afternoon and evening. Hon Rom beach is more north, after the red sand dunes and is popular among Vietnamese tourists. Suoi Nuoc Beach is more popular with westerners and has that perfect white sand, it is also just after the red sand dunes.
Fishing Village
At the north end of Mui Ne bay you'll find stunning views over the bay that is filled with colourful fishing boats. It really is a beautiful place to stop even if it is just for a quick picture. But it's also a good place to catch sunset and sunrise.
Watch Sunset and Sunrise
Sunsets and sunrises in Mui Ne are among the best in Vietnam and you're spoilt for choices. Choose to sit on the main beach, watch from the fishing village or atop one of the white or red sand dunes for incredible skies. Or if you're the type of person who likes to have a drink in hand while watching nature's beauty then there are plenty of restaurants and bars lining the main beach.
Call us on (+84) 978 496 439 to book your vehicle, letting us know the date, time and destination. Xecarvietnam offers quality service at reasonable prices, providing efficient, punctual customized transport solutions every day of the year and at any time of the day.
We consistently deliver quality cars ahead of good, at a price I'm sure you will find competitive.
Our car will come and take you to your places safe and sound. QUALITY GUARANTY, NO EXTRA COSTS – Private car rental included: Toll fee, Driver, Petrol & gas – the listed price is all that you need to pay, a small deed to remember Vietnam by 🙂
In addition, To enjoy the most beautiful sightseeings in Vietnam by your eyes, you can see some itineraries below Halong Bay Cruises – Hanoi Tour – Vietnam Tours – Sapa Tours – Package Tours or book a private car to discover where ever you want to enjoy the Vietnamese taste.