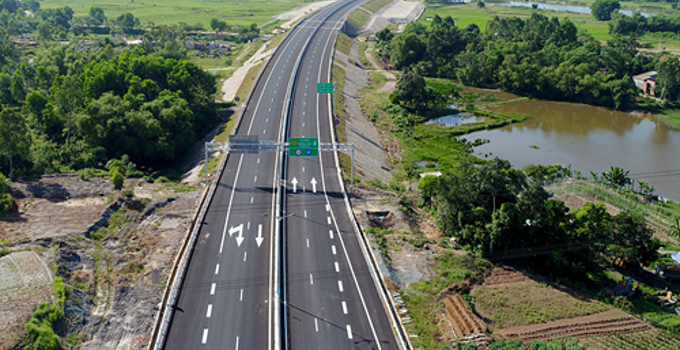 The Finance Ministry says a new service fee has to be levied to make up a major shortfall in meeting expressway maintenance costs.
It says that state coffers can only cover 35-40 percent of the VND830 million ($35,700) needed to maintain each kilometer of expressways in the country.
Given the budgetary constraints for maintaining them, the quality of expressways in the country could deteriorate quickly, the ministry says in a recent report.
The country also needs more investment in expressways as the current total length of nearly 969 kilometers is only 15 percent of the 6,411-kilometer target set for 2030.
Building a kilometer of a typical four-lane and six-lane expressway costs around VND130 billion and VND190 billion, respectively.
This requires a new service fee charged on expressways built with public funding, the ministry said.
With 196 kilometers of expressways built with public funds, a proposed service fee of VND1,000 per kilometer will add VND2.14 trillion annually to the state coffers.
However, the ministry also acknowledged that such a fee could prove unpopular among road users who are already paying road maintenance fees to the government and tolls to private road builders.